This is a sponsored post as always my opinions remain 100% my own.
I am proud and pleased to say that I am past the potty training milestone in my house for the time being but that does not mean I have forgotten the frustration that came a long with the entire process. I remember potty training was "easy" for my first one BUT with my second I felt like it would never end. I had dreams of my little one as a grown up walking around in diapers. It was disturbing to say the least.
For all of you who are still in "potty training mode"in your homes,  head over and register for the Pull-Ups®  Big Kid Academy and you will get a chance to download a $3 off coupon to purchase Pull-Ups® training pants and if you choose to share the link with your social media followers and friends you get a coupon for $3 off which is an additional $1 off!
Having lived thru potty training twice, I must say that Pull-ups were a life saver in my house. They helped make the process easier for me and more fun for them. Watching my little ones become more independent while still having accident protection when they needed made me a happy mommy!
If you haven't already I recommend everyone enroll in the Big Kid Academy at Pull-Ups.com to begin your customized potty training journey today!
Pull-Ups® training pants come in three sizes:]
 2T–3T (18- 34 lbs.)
3T–4T (32–40 lbs.)
4T–5T (38+ lbs.)
Pull-ups are available in new designs featuring Doc McStuffins and Ariel for girls and Jake and the Never Land Pirates and Lightning McQueen for boys so make sure to check those out!
Lastly, Make sure to download the app where you can find great potty training resources and tips. Get the Pull-Ups® Time to Potty App – a tool that motivates, educates and rewards potty training behavior, helping parents and toddlers develop consistent routines.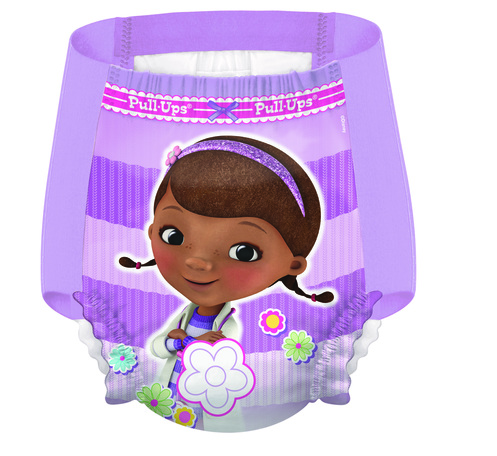 This is a sponsored post written by me on behalf of Pull-Ups®.